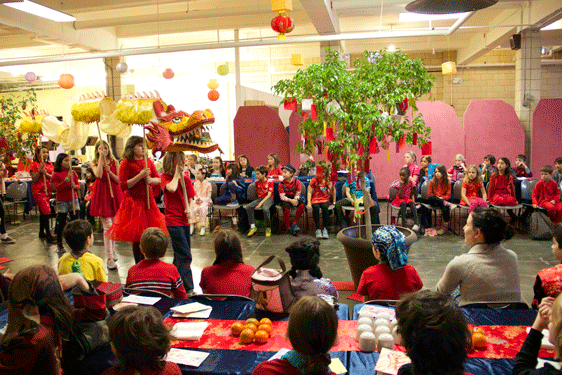 A dragon—comprised of children born in the Year of the Monkey—dances around grades 1–8 in today's Lunar New Year celebration. More photos from the event are here.



Family-friendly

LNY celebrations throughout the city are listed below.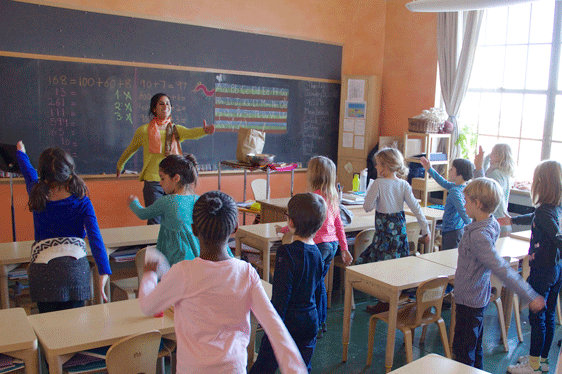 Maestra Constanza leads the second grade in a verse—

spoken in Castellano—

accompanied by movement. Part of our World Languages curriculum.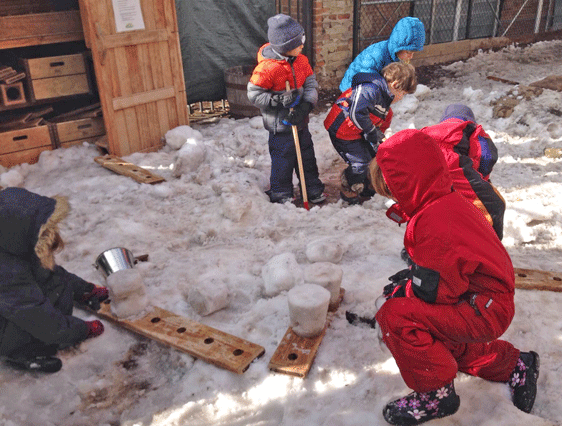 Children in Ms. Capshaw's early childhood afternoon program busy themselves with digging and building in the side yard.
Grade 5 Play: Demeter & Persephone
Next Thursday, Feb 11 • 9:00 a.m. & 6:30 p.m.
Next Friday, Feb 12 • 9:00 a.m.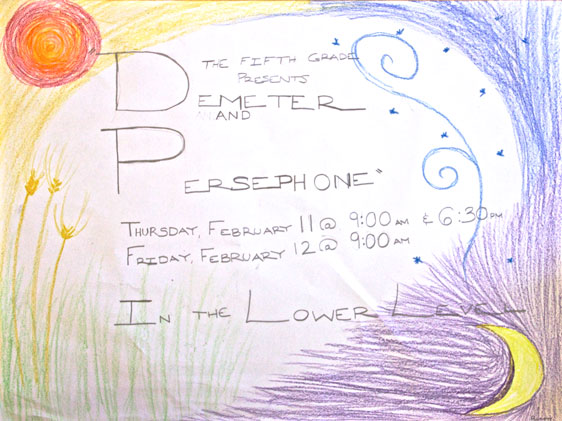 Open House for Circus Spring Camp
Next Friday, Feb 12 • 3:00 p.m. – 5:00 p.m.
We are hosting an open house for our Brooklyn Beanstalk Lower School Circus Spring Camp on Friday, February 12 from 3–5 p.m. Join us to pick up a few new circus tricks! Information about this year's Spring Camps is available
on our website
.
Registration for Early Childhood and Grade School Spring Camps begins next Friday.
Looking Ahead…

February
---
15

SCHOOL CLOSED — Presidents' Weekend

16

SCHOOL CLOSED — Presidents' Weekend

19

Canteen & Bake Sale — hosted by Grade 8 for their trip to Costa Rica


19 Spirit B-Ball Game — Faculty & Parents vs. Students & Alumni • 3:30 p.m.
25 Strings Solo Recital

• 6:00 p.m.


27 St. Martin's Parish Art Show — BWS community members are invited

March
---
4
Parent-Teacher Conferences — NOON DISMISSAL
5
Parent-Teacher Conferences
For more information about the school calendar:
Class Meetings
Grade 6
| February 10 • 6:30–8:00 p.m.
Grade 8
| February 10 • 6:30–8:00 p.m.
Grade 3
| February 11 • 6:30–8:00 p.m.
Grade 1
| February 17 • 6:30–8:00 p.m.
Sewing Hands Needed

We need help with sewing costumes for the eighth grade Eurythmy performance. If you know how to sew or want to learn, please contact Laura and Laetitia. Thank you so much!

laura@brooklynwaldorf.org
laetitia@brooklynwaldorf.org
Being Good Neighbors

If you must double park, be sure to leave a phone number so you can be reached if someone is blocked in. The school and our neighbors thank you in advance for your cooperation.

More Lunar New Year Celebrations in NYC

Year of the Monkey Celebration
Saturday, February 6
Lion Parade 1:30 p.m., Performance 2 p.m.
Arts Brookfield | Free

Ring in the Lunar New Year with this family friendly performance featuring a burst of energy and color with traditional Chinese dance and music, as well as theatrical players in full traditional make-up and regalia, as we're joined by the Monkey King himself. Join us prior to the performance for a dynamic Lion Parade led by lion dances throughout the space. More info here

Lunar New Year Festival
Saturday, February 6 • 11 a.m. – 6 p.m.
The Metropolitan Museum of Art |

Free with museum admission



May art bring you good fortune! NYCCC performers will be joining The Met in celebrating 100 years of Asian Art with traditions from across Asia. Programs run all day. More info here
Happy Lunar New Year!
Monday, February 8 • 2 p.m.
Staten Island Children's Museum | Free

Celebrate the Year of the Monkey with our friends at SI Children's Museum with a
performance by Dance China NY at 2 p.m., followed by a School of the Arts demonstration at 3 p.m.

Lunar New Year Celebration: Year of the Monkey
Saturday, February 20 • 2:00 p.m. – 4 p.m.
Bronx Museum of the Arts | Free

Join New York Chinese Cultural Center in the Bronx for a hands-on workshop in paper cutting and calligraphy from 2:00 – 3:00 p.m., followed by authentic folk dances kicking off at 3:00 p.m. Celebrations will be followed by complimentary refreshments for the public to enjoy. More info here


Attachment: Flyer.pdf
Our Eighth Graders are Headed to Costa Rica…
…and they need your support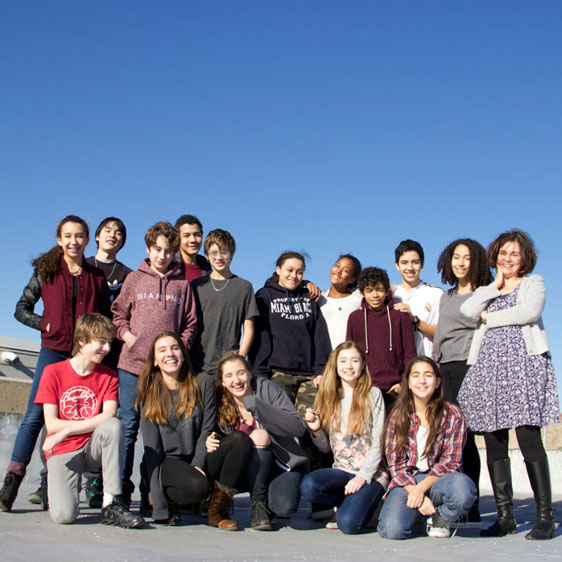 Support the eighth graders community service class trip to o2 For Life Rainforest Foundation in Costa Rica. As their elementary curriculum comes to an end, our aim as parents and teachers is to guide our students into understanding the world we all share. We choose The o2 For Life Rainforest Foundation because of their dedication to conservation and protection of tropical nature. Their mission is to promote awareness and give young people a "hands-on" field education at the reserve.

COMING SOON
Strings Solo Recital
February 25 • 6:00 p.m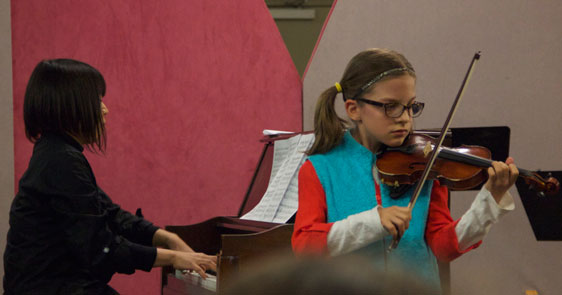 Music cannot really be experienced unless it is heard: it is a performing art and best enjoyed when shared live with others. Every student in grades 3 through 8 is strongly encouraged to perform a solo piece with piano accompaniment at least once this school year. This is the second strings recital of the year! All parents and students are cordially invited to attend the Strings Solo Recitals to support the performing students and get inspired!
Join our Spring Doll Making Workshop
Wednesdays from 9:00 a.m. – 12:00 p.m.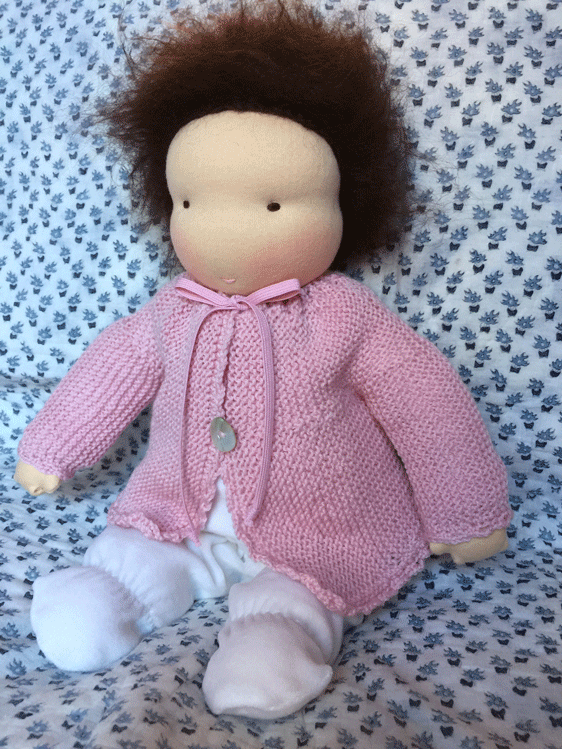 Due to high demand we are now offering a spring doll making workshop, led by master doll maker Beatriz Smith. You will learn many new skills and enjoy good company.
These workshops are open to everyone—even if you don't attend the Brooklyn Waldorf School.
Cost is $25 for the workshop. Makers can buy their dolls at a discounted rate, for $175, or you may donate your dolls to be sold at the Winter Fair in support of our school.
If you have questions, please contact
Dorke@Brooklynwaldorf.org
Join Our Knitting Workshop
Every Tuesday • 9:00 a.m.–12:00 p.m.
on the Lower Level, in front of the Handwork room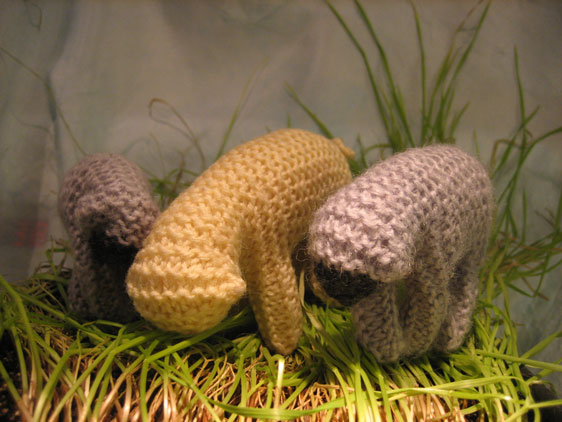 All are welcome to join our Knitting Workshop. It is open to everyone—even non-BWS parents. You can learn how to knit or work on your own project. Bring your own needles and yarn, or use needles and yarn provided by the school.
Contact Dorke Poelz
for more information.
— COMMUNITY ANNOUNCEMENTS —

Waldorf Family Needs Housing

New Waldorf Family is in need of an affordable studio / one-bedroom in close proximity of school or in Harlem.

Please email justjudine@gmail.com
Seeking FT childcare

I will be heading to back to work the last week of March and will be looking for FT care for my baby who will be five months old. I am hoping the Waldorf community might have some recommendations for a trustworthy and loving nanny who would be able to watch her full time.

If so, please contact me directly at alisonrand@gmail.com

Thanks so much!
In Search of Sitter

Our much-loved sitter of three years is leaving soon (to have her own baby!) and we're looking for someone to take her place. We live in Prospect Heights and we need someone to pick up our kids (ages 3 and 5) from school and stay with them until 5 p.m., Monday to Thursday. We're looking for someone who is calm, intuitive, occasionally playful... with a sense of wonder... Any leads are gratefully accepted!

Katherine and Elya
Japanese New Year Festival — Thank You

Thank you, BWS community. We had such a wonderful time — the Japanese New Year festival went very well. Over 300 people attended, and all the mochi was gone by the end of the event! We deeply appreciate all your support and contributions to our school's event.

Warmly,

The Brooklyn Nijinokakehashi Japanese School
Chikako Miyoshi, Director
You're Invited to an AWSNA Parent Education Webinar
Wednesday, February 17, 8:00 p.m.

Dear <<First Name>>

We invite you to join the Association of Waldorf Schools of North America on Wednesday, February 17, for a co-hosted webinar with the Anthroposophical Society.

Soul Journey
How the Waldorf Curriculum Unfolds Healthy Child Development,
Early Childhood through the Middle Years
with Elizabeth Roosevelt

Registration URL:
https://attendee.gotowebinar.com/register/4917184596877196033

Elizabeth Roosevelt recently completed an 8-year journey as a class teacher at the Waldorf School of Atlanta, where she also served as Faculty Chair for the last three years. She is an active member of the Anthroposophical Society in America. Through anthroposophy, she finds the rejuvenating forces needed to meet any endeavor. In Waldorf teaching and school leadership, this path provides the foundation to meet others in their truest humanity so that we can indeed offer an education toward freedom.

Sincerely,

Beverly Amico
Executive Director, Advancement
Association of Waldorf Schools of North America℠
Waldorf-Inspired Summer Camp for Grades 3–10

Do you know a third or fourth grader who is looking for an amazing summer camp experience? At Camp Glen Brook we offer special sessions for first time campers within our fun and caring summer camp community. What sets us apart? We are a small Waldorf-inspired camp with a family feel and wholesome farm-to-table food in the beautiful Monadnock Region of southern New Hampshire.

Find out more about all of our programs for 3rd–10th graders at www.glenbrook.org